2020 national steel structure development summit comes to a successful conclusion
Views: 25 Author: Site Editor Publish Time: 2020-08-03 Origin: Site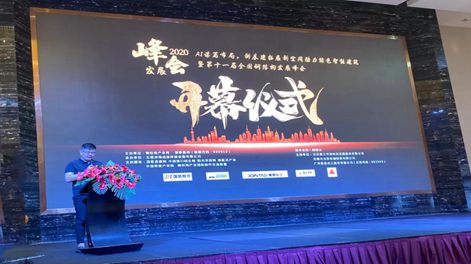 On July 30, the "2020 AI layout, new infrastructure, new space, green intelligent building and the 11th National Steel Structure Development Summit" sponsored by Guolian and steel structure industrial network and undertaken by Wuxi Zhouxiang complete welding equipment Co., Ltd. was successfully held in Wuxi. The conference was strongly supported by the leaders and guests of Wuxi Municipal People's government, Wuxi Federation of industry and Commerce Party group, national development and Reform Commission, Ministry of housing and urban rural development, relevant associations and other units.
With the theme of "green and intelligent building", the conference invited more than 200 enterprise representatives, experts and scholars, industry celebrities and news media representatives from the steel structure industry in China. The conference held extensive exchanges and in-depth discussions on the development of steel structure production technology and equipment, prefabricated steel structure residence, integrated housing, steel structure informatization and intelligent construction, roof waterproof materials and other industry segments, and conducted in-depth discussion. There were no empty seats on the site, and the atmosphere was warm and applause was continuous. At the same time, the summit also showed the latest technology and application results of intelligent building, green building, building energy conservation and green building materials. In this summit, the industry elite once again sang the strongest voice of the industry, and once again shared a wonderful high-quality audio-visual feast.
Dan Xu, general manager of Wuxi Zhouxiang complete set of welding equipment Co., Ltd., said in his speech that Zhouxiang enterprise was founded in 1991, and now it has gone through 30 years. Now it has "Wuxi Zhouxiang complete of welding equipment Co., Ltd.", "Wuxi Zhouxiang laser equipment Co., Ltd.", "wuxi Zhouxiang prefabricated building new materials Co., Ltd.", "Wuxi Zhouxiang Innovative Material Technology Co., Ltd." and"Wuxi Zhouxiang International Trade Co., Ltd.". The industry involves four parts: complete sets of equipment for steel structure automatic production line, laser automation equipment, new fabricated building materials and high-quality waterproof coiled materials. Zhouxiang actively responds to the two core strategies of "made in China 2025" and "green building", deeply practices the concept of green development, and strives to provide the steel structure industry with advanced technology and first-class automation production line solutions, At the same time, we should seize the wind outlet of green buildings, actively layout the green building industry, vigorously develop prefabricated building materials and green environmental protection waterproofing membrane, promote the transformation of new and old kinetic energy and industrial transformation and upgrading of Zhouxiang, and realize diversified development.
【Visit Zhouxiang Enterprises】
After the visit, in the conference center of the company, chairman Xu Huizhong extended a warm welcome to all of you. Thanks to the old and new friends in the industry who have cared and supported Zhouxiang for many years, I hope you can have a more in-depth understanding of Zhouxiang enterprise through the visit and exchange. I sincerely hope to work closely with you to create a better future for Zhouxiang!
Green building carries the human pursuit of people-oriented, ecological, environmental protection, energy conservation, health, sustainable development ideal. The development of green intelligent buildings, energy conservation, intensive land use, environmental protection, is the future development direction and inevitable requirements, but also a common topic in the process of human development. With the active participation and cooperation of the guests and participants, the conference ended perfectly. The transformation and upgrading of the construction industry has a long way to go and has a bright future. Eleven years of company, thank you! Let us not forget the original intention, remember the mission, forge ahead, and continue to be brilliant.