Appreciation of prefabricated buildings
Views: 23 Author: Site Editor Publish Time: 2019-07-16 Origin: Site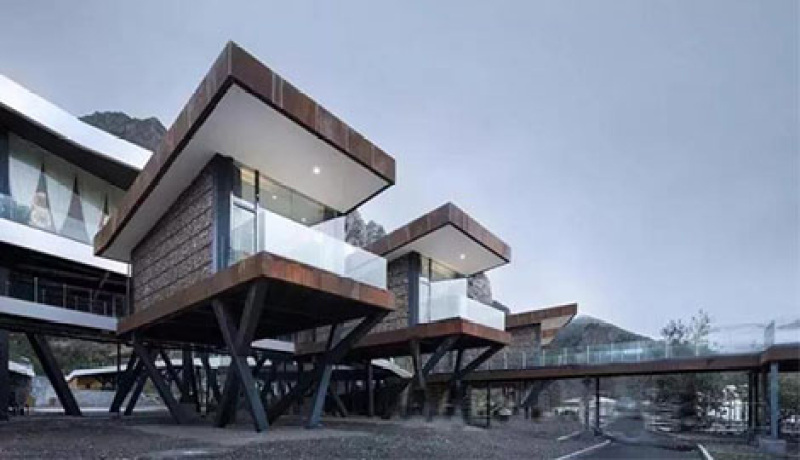 Ranwuhu, located in Tibet, which is known as the roof of the world, is the largest lake in eastern Tibet. The lake of Ran Wu lake is a meadow with meadow grass. It is picturesque with the blue lake and snow capped peaks. Ran Wu lake La village is the best stopping place for self driving tourists to enjoy the beautiful scenery of Ran Wu lake. The topography of the camp is high in the north and low in the south. The maximum height difference is about 13 meters. The terrain is relatively gentle and open, and the view of the landscape is excellent. In order to reduce the impact of the project on the land and the surrounding environment as much as possible, the builders better protect the natural nvironment of the "Ru Wu lake scenic spot" in the project, combined with the difficulty of the transportation of materials and materials at the site of the project, the influence of the climate conditions on the construction of the project and so on. The rest of the concrete is constructed by prefabricated steel structure. The prefabricated steel structure has absolute advantages in environmental protection, construction period, material transportation and seismic effect.

Zhouxiang is China leading manufacturer in the production of steel structure equipment. Our products cover all parts of the country,
and are exported to Europe, America, Southeast Asia and the Middle East.