Covid-19 can not stop Zhouxiang's promise to our customers.
Views: 52 Author: Site Editor Publish Time: 2021-01-07 Origin: Site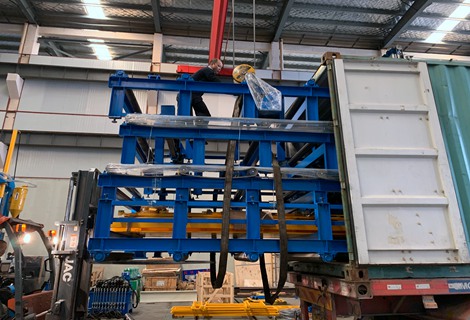 One customer from Chile was intend to buy H beam horizontal line for his new plant, after 3 months technical and business negotiations, we finally signed the contract in Jan,2020, while just after this before he made the deposite, Covid-19 happened in China.
At that time, most areas in China were quarantined, our factory employees cannot return to work from their hometown, this means we cannot deliver the machines on time as we promissed to this customer. So we immediately contacted this customer and asked him to hold the process of deposite, explained him the real situation and his risk, he felt our sincerity and still remit us the deposite, said he can wait for us.
So once we returned to work on 10th, Feb, authough only several employees came back, we give priority to the production of his equipment.
While just after we finished the machines and when arranging the shipment, Covid-19 cases came out all around the world, this customer, his family, his factory all be quarantined, we wait and wait and wait until end of November, finally shipped out the machines, while expense was we had to afford extra USD6000 freight cost, but we were still really happy to do like this, because we kept our promise to customer.
Now this customer has finished the machine installation and commission by our online instruction, and are planing the second purchase of more equipments from us.