Customer Case of Zhouxiang-Hebei Jingye Steel Structure
Views: 2 Author: Site Editor Publish Time: 2022-12-10 Origin: Site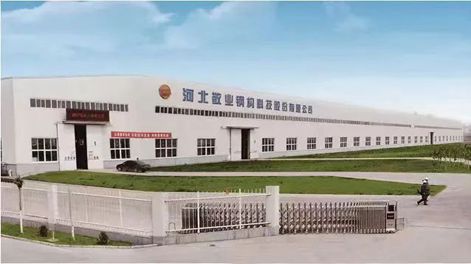 Hebei Jingye Steel Structure
Hebei Jingye Steel Structure was established in December 2009, with registered capital of 126 million yuan, the company has built 7 light steel production lines, 2 bridge production lines and 1 heavy steel production line, with an annual output of 100,000 tons of various steel structures. It is a professional project general contracting enterprise integrating steel structure design, production and installation, environmental protection engineering production and installation, equipment intelligent research and development, production and marketing.
Baoding Nature Museum
In December 2021, Hebei Jingye Steel Structure successfully undertook the Baoding Nature Museum project, the whole building of this project takes steel structure as the main body, the undertaking of this project shows the recognition of the construction side to the strength of Jingye Steel Structure, and lays a solid foundation for the undertaking of large projects later.
In 2019, Hebei Jingye Steel Structure sent its management personnel to Wuxi for technical docking and negotiation for many times, and after deep-level communication, it unanimously recognized the R&D strength and product quality of Zhouxiang Enterprise and ordered a large batch of steel structure equipment: light and heavy steel production line, box beam production line, single machine equipment, etc.
Zhouxiang Enterprise
Specializing in the production of H-beam light and heavy steel production line, box beam production line, horizontal production line, double-splicing welding and straightening automatic line, all kinds of automated customized assembly line; including CNC flame plasma cutting machine, fiber laser flat cutting machine, laser pipe cutting machine, tube and plate integrated machine, hand-held laser welding machine, H-beam assembling machine, gantry submerged arc welding machine, H-beam straightening machine, shot blasting machine, H-Beam assembly welding and straightening integrated machine, welding special machine, auxiliary machine, rolling machine, profile bending machine, various welding machines, etc,
Made by Zhouxiang, professional quality, high precision, high speed.
Leading technology, stable quality, products sell well at home and abroad.