Customer Cases | Fujian Bonarde
Views: 1 Author: Site Editor Publish Time: 2022-10-15 Origin: Site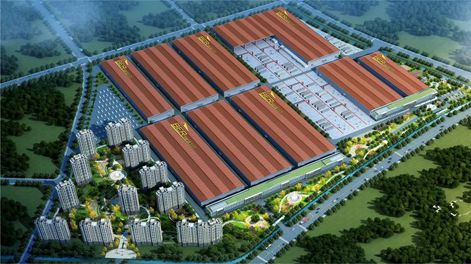 Fujian Bonald Ltd. was established in 2013, located in Changle District, Fuzhou City, Fujian Province, which is the national Fuzhou New District of West China and the core area of the Maritime Silk Road. With a registered capital of RMB 658.9 million and a total investment of RMB 2.6 billion, the company occupies an area of 810 mu and possesses two core qualifications of China Steel Structure Manufacturing Enterprise Special Grade and Steel Structure Design.
The company independently develops two technical systems of assembled steel structure housing and assembled steel structure intelligent equipment manufacturing. Business and products cover: steel structure industrial plants, steel structure residential buildings, steel structure bridge buildings, space steel structure buildings, steel structure integrated houses and many other fields. Our products are widely used in projects such as Changle Sanying'ao Bridge, Fuqing City Hospital New Infection Ward, Fuzhou Changle People's Hospital, Fuzhou Children's Hospital, Changle District Teachers' Training School and bridges, hospitals, schools, large venues and airports all over China.
Low carbon building production integration project
Fujian Bonald Technology Park low-carbon building production integration project, to create the first assembly steel structure building industry base in Fujian Province. The project requires an annual output of 1.5 million tons of steel structures. After much investigation and research on the industry status and technical strength of steel structure equipment enterprises, Wuxi Zhouxiang Welding & Cutting, which is strong and trustworthy, was chosen. We have purchased light steel production line, heavy steel production line, box beam equipment and so on from Zhouxiang.
Equipment display
Zhouxiang Enterprise
Specializing in the production of H-beam light and heavy steel production line, box beam production line, horizontal production line, double-splicing welding and straightening automatic line, all kinds of automated customized assembly line; including CNC flame plasma cutting machine, fiber laser flat cutting machine, laser pipe cutting machine, tube and plate integrated machine, hand-held laser welding machine, H-beam assembling machine, gantry submerged arc welding machine, H-beam straightening machine, shot blasting machine, H-Beam assembly welding and straightening integrated machine, welding special machine, auxiliary machine, rolling machine, profile bending machine, various welding machines, etc,
Made by Zhouxiang, professional quality, high precision, high speed.
Leading technology, stable quality, products sell well at home and abroad.