[Earthquake Resistance] Steel Structure Prefabricated Buildings Are "Better Able To Carry"
Views: 0 Author: Site Editor Publish Time: 2023-08-19 Origin: Site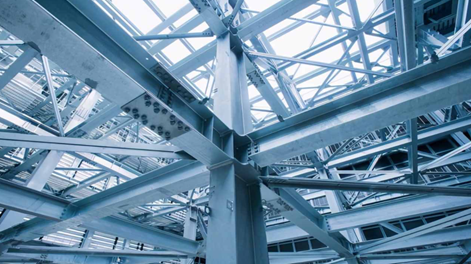 Steel Structure Assembly Building
Every year, there are countless construction accidents and casualties and economic losses caused by earthquakes in every country. Earthquake resistance is to take precautions when earthquakes are unpredictable, so that engineering construction can reduce or even avoid earthquake disasters when encountering real accidental disasters.
For countries and regions in the earthquake zone, the prevailing masonry structure buildings are obviously inappropriate, so will the prevailing light steel structure buildings be more earthquake-resistant than masonry structures? The answer is yes!
The light steel structure has good ductility, which can offset the energy consumption of seismic waves. The strength of steel is far stronger than that of masonry and concrete, but its density is only about three times that of concrete. The self-weight is lighter, which also leads to less seismic energy and less collapse of the building structure during an earthquake. Therefore, in general, light steel structure buildings have the best seismic performance and have more significant after-earthquake performance. survival advantage.
At present, my country's steel structures are mainly used in large public buildings, such as stadiums, airports, stations, theaters, etc.; low-rise industrial buildings, mainly light steel workshops; and a small number of high-end high-rise office buildings and hotels. While the seismic performance is excellent, steel structure buildings also have a broad market demand and significant scalability. As the main force of "carbon peak" and "carbon neutrality", fabricated steel structures have broad prospects for future development.
Zhouxiang provides a variety of intelligent processing equipment such as welding and straightening machines for building steel beam processing, H-shaped steel intelligent production lines, box-shaped beam production lines, and laser cutting machines for the assembled steel structure industry, which greatly improves the steel structure assembly. Marketing of construction.
Zhouxiang Enterprise
Specializing in the production of H-beam light and heavy steel production line, box beam production line, horizontal production line, double-splicing welding and straightening automatic line, all kinds of automated customized assembly line; including CNC flame plasma cutting machine, fiber laser flat cutting machine, laser pipe cutting machine, tube and plate integrated machine, hand-held laser welding machine, H-beam assembling machine, gantry submerged arc welding machine, H-beam straightening machine, shot blasting machine, H-Beam assembly welding and straightening integrated machine, welding special machine, auxiliary machine, rolling machine, profile bending machine, various welding machines, etc,
Made by Zhouxiang, professional quality, high precision, high speed.
Leading technology, stable quality, products sell well at home and abroad.