Good News! Zhouxiang Was Honored As A National-Level Specialized And New "Little Giant" Enterprise
Views: 0 Author: Site Editor Publish Time: 2023-07-27 Origin: Site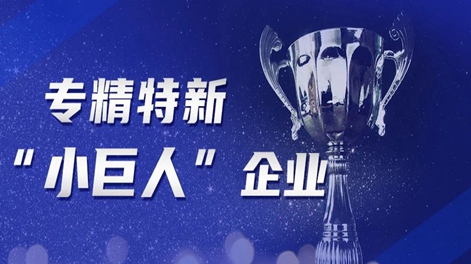 National-level specialization and new "little giant" enterprise
Zhouxiang Was Rated As National
Specialized And New "Little Giant" Enterprise
Recently, the Ministry of Industry and Information Technology of the People's Republic of China reviewed and announced the list of the fifth batch of specialized, special and new "little giant" enterprises. Zhouxiang Enterprise was awarded the fifth batch of national level by virtue of its professional deep cultivation and independent innovation capabilities in the field of intelligent welding and cutting The title of "little giant" enterprise specializing in specialization.
What Is National Level
Specialized And New "Little Giant" Enterprises?
•Specialization, specialization and innovation: Refers to specialization, refinement, specialization and novelty.
•Little giant enterprises: refer to industrial SMEs with outstanding main business, strong competitiveness, good growth potential, and focus on market segments.
•National-level specialized, special and new "little giant" enterprises: key "little giant" enterprises, which are selected from the specialized, special and new "little giant" enterprises recognized by the Ministry of Industry and Information Technology. Business income accounted for more than 70% of operating income, leading products belonged to key areas of "fixing shortcomings", key core technology breakthroughs, filling domestic (international) gaps, R&D expenditure accounting for more than 4% of operating income and other conditions.
Zhou Xiang Enterprise
After Zhouxiang was rated as a specialized and special new enterprise in Jiangsu Province in 2021, it once again won the national specialization and special new "little giant" enterprise. This honor affirms Zhouxiang's innovation and strength in the field of automatic welding and cutting.
Zhouxiang Enterprise will continue to adhere to technological innovation, continuously expand the company's product categories, produce more high-standard, high-tech equipment to meet the different needs of global customers, and effectively play the leading and exemplary role of a "specialized, special and new" enterprise.
Zhouxiang Enterprise
Specializing in the production of H-beam light and heavy steel production line, box beam production line, horizontal production line, double-splicing welding and straightening automatic line, all kinds of automated customized assembly line; including CNC flame plasma cutting machine, fiber laser flat cutting machine, laser pipe cutting machine, tube and plate integrated machine, hand-held laser welding machine, H-beam assembling machine, gantry submerged arc welding machine, H-beam straightening machine, shot blasting machine, H-Beam assembly welding and straightening integrated machine, welding special machine, auxiliary machine, rolling machine, profile bending machine, various welding machines, etc,
Made by Zhouxiang, professional quality, high precision, high speed.
Leading technology, stable quality, products sell well at home and abroad.