Seven Advantages Of Steel Structure Buildings!
Views: 1 Author: Site Editor Publish Time: 2023-07-26 Origin: Site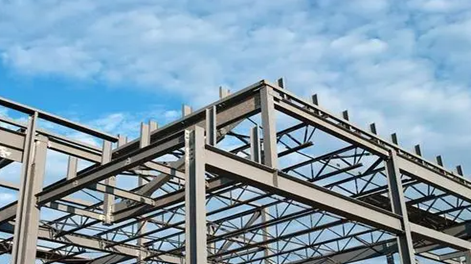 Wind Resistance
The steel structure engineering building has light weight, high compressive strength, good overall rigidity and strong deformation ability. The weight of the building itself is only one-fifth of the brick-concrete structure, and it can withstand a storm of 70 meters per second, so that life assets can be reasonably maintained.
Durability
Most of the flat roofs of low-rise villas are sloping roofs, so most of the flat roof structures adopt a triangular steel roof truss management system made of cold-drawn steel components. After the slab, a very strong "slab-rib structure system" has been formed. This type of structure system has stronger earthquake resistance and ability to withstand horizontal loads, and is suitable for areas with an earthquake resistance of 9 degrees or higher.
Thermal Insulation
The effect of sound insulation and noise reduction is an important index for evaluating housing. The windows installed in the light steel structure system are all made of hollow glass windows. The sound insulation and noise reduction effect is very good, and the noise reduction can reach more than 40 decibels; Walls, walls made of plasterboard with thermal insulation materials, the sound insulation effect can reach 60 decibels.
Environmental Protection
It can reduce the pollution caused by waste to the environment. 100% of the raw materials of the steel structure of the house can be purchased, and most of the raw materials of other supporting facilities can also be purchased, which is in line with the current environmental protection concept; all raw materials are green buildings, which meet the environmental protection requirements and are beneficial in physical and mental health.
Performance
The light steel structure housing structure is all made of cold-drawn thick-walled steel components, and the anchors are made of very anti-corrosion high-strength cold-rolled galvanized steel sheets, which can effectively prevent the damage of thick steel sheets from rusting during construction and use , to increase the service life of light steel structural members. The service life of the structure reaches 100 years.
Comfort
The light steel structure wall adopts a high-efficiency environmental protection and energy-saving management system, which has an air suction function and can adjust the dryness of the indoor air quality; the roof has a natural ventilation function, which can create a fluid gas room in the air inside the house to ensure the air quality inside the roof. Natural ventilation and heat removal requirements.
Zhouxiang Enterprise
Specializing in the production of H-beam light and heavy steel production line, box beam production line, horizontal production line, double-splicing welding and straightening automatic line, all kinds of automated customized assembly line; including CNC flame plasma cutting machine, fiber laser flat cutting machine, laser pipe cutting machine, tube and plate integrated machine, hand-held laser welding machine, H-beam assembling machine, gantry submerged arc welding machine, H-beam straightening machine, shot blasting machine, H-Beam assembly welding and straightening integrated machine, welding special machine, auxiliary machine, rolling machine, profile bending machine, various welding machines, etc,
Made by Zhouxiang, professional quality, high precision, high speed.
Leading technology, stable quality, products sell well at home and abroad.