Weldcom and Our Company Forge Long-Term Partnership for Expanded Reach and Product Offerings
Views: 4 Author: Site Editor Publish Time: 2018-03-31 Origin: Site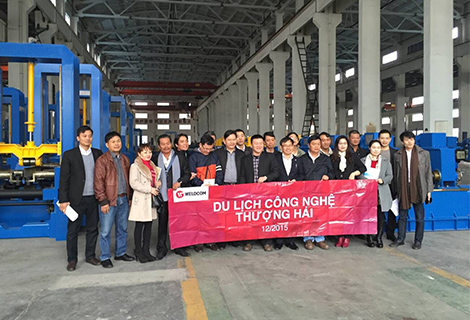 Weldcom, a Vietnamese agency specializing in welding equipment and supplies, has recently announced a long-term partnership with our company. This partnership is a significant milestone for both companies as we strive to expand our reach and enhance our product offerings.
Under this partnership, Weldcom will act as our authorized distributor in Vietnam, providing our customers with access to a wide range of high-quality welding equipment and supplies. Additionally, Weldcom will work closely with our team to identify new opportunities for growth and development in the Vietnamese market.
"We are thrilled to be partnering with Weldcom," said our CEO. "Their expertise in welding equipment and supplies, combined with our industry-leading products, will enable us to provide our customers with the best possible solutions for their welding needs."
Weldcom's Managing Director echoed these sentiments, stating that "We are excited to be working with such a reputable company and look forward to a long and successful partnership."
Together, we are committed to delivering exceptional products and services to our customers in Vietnam and beyond. We believe that this partnership will be instrumental in driving our growth and success in the years to come.