What is H beam welding line? What machines does this production line contain?
Views: 17 Author: Site Editor Publish Time: 2018-02-02 Origin: Site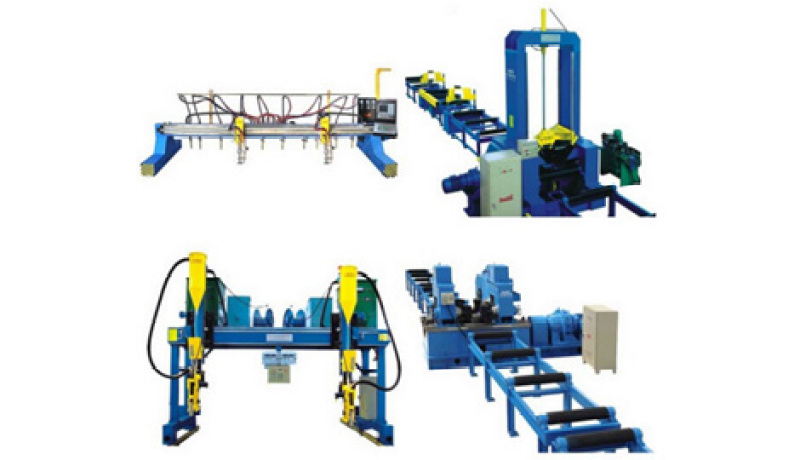 This H beam welding line, also called H beam steel structure production line, is specially used for welding assembling H-type beams, I-type beams, and T-type beams automatically. So our H beam welding line is also called I beam welding line, or T seam welding line.
H beam production line includes four machines,CNC strip flame cutting machine, h beam assembly machine, h beam gantry welding machine,h beam straightening machine.
Normally machine price depends on the machine type,such as h beam straightening machine,h beam assembly machine; machine performance,machine size etc.So there is no fixed value of h beam production line price.But if you buy h beam production line,you should choose the right brand at first.Because the production process of each production factory is different,so the product quality is different.Product performance and product durability are main concern point.Machine performance decides working efficiency,the high performance,the high efficiency,and more quality products are produced at same time.If you save production time,it means saving cost of your company.
Zhouxiang professional in research,production and sales in welding and cutting equipment,our main products are h beam production line,cnc cutting machine,shot blasting machine,welding column and boom,welding manipulator,welding rotator,welding positioner etc.Our company covers 160,000 square meters,fixed asserts 30 million dollars,total 500 employees,there are 150 engineers and technicians.We always insist "quality first,service first,reputation first",we provide high quality products and best service,and maximize the best profit for our customers.