Why Is Prefabricated Building An Inevitable Trend?
Views: 1 Author: Site Editor Publish Time: 2023-10-20 Origin: Site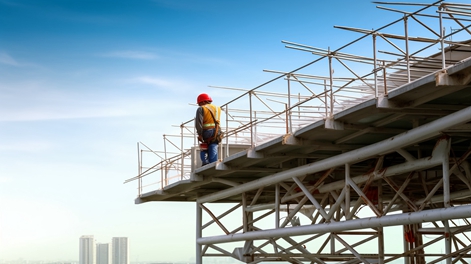 It has been more than 70 years since the implementation of construction industrialization was first proposed in the early days of the founding of the People's Republic of China. Until today, construction industrialization has truly become the darling of the people. Why are so many companies so obsessed with construction industrialization?
01
Seize policy dividends
The government is vigorously promoting the industrialization of construction, and relevant preferential policies are also increasing. In multiple documents issued by the State Council and the Ministry of Housing and Urban-Rural Development, two of the development goals have been clearly stated. "Strive to make prefabricated buildings account for 30% of new buildings in about 10 years"; "By 2020, prefabricated buildings will account for more than 15% of new buildings nationwide, with more than 20% in key promotion areas." .
All provinces and cities responded quickly, introduced preferential policies according to local conditions, strengthened safeguard measures, and promoted the comprehensive development of prefabricated buildings. It can be seen from the construction industrialization path of developed countries abroad that the vigorous promotion of policies will inevitably push this industry to the forefront. As long as companies in this industry chain enter the mainstream, they can get a share of the pie and become the first batch to enjoy the policies. Bonus people.
02
Protect existing markets
Construction industrialization is a new market. If you fail to seize the current opportunity, your advantageous position in the construction industry will be lost in the future. After 2025, the annual newly started construction area will stabilize at around 3 billion square meters. If 30% of this is built in the prefabricated manner, then the started area of prefabricated buildings will reach 1 billion square meters.
General contracting of projects is an inevitable trend in the development of the construction industry. It is an important way to promote the quality and efficiency of engineering construction, promote the transformation and upgrading of the construction industry, and enhance the international competitiveness of construction companies. It has been vigorously promoted at the national level, and policies such as "Several Opinions on Further Strengthening Urban Planning and Construction Management", "Several Opinions on Further Promoting the Development of General Contracting of Projects", and "Guiding Opinions on Vigorously Developing Prefabricated Buildings" have been issued support.
03
Seize development opportunities
At present, prefabricated buildings are ushering in a golden period of rapid development. For any emerging market, whoever can seize the opportunity will be most likely to occupy this market. In recent years, many traditional construction companies have deployed construction industrialization and established multiple prefabricated building production bases. Competition has begun to emerge in the field of construction industrialization.
Zhouxiang Enterprise
Specializing in the production of H-beam light and heavy steel production line, box beam production line, horizontal production line, double-splicing welding and straightening automatic line, all kinds of automated customized assembly line; including CNC flame plasma cutting machine, fiber laser flat cutting machine, laser pipe cutting machine, tube and plate integrated machine, hand-held laser welding machine, H-beam assembling machine, gantry submerged arc welding machine, H-beam straightening machine, shot blasting machine, H-Beam assembly welding and straightening integrated machine, welding special machine, auxiliary machine, rolling machine, profile bending machine, various welding machines, etc,
Made by Zhouxiang, professional quality, high precision, high speed.
Leading technology, stable quality, products sell well at home and abroad.