Witness The Upward Power|【Old Customer】Xinjiang Zhongchang Steel Structure
Views: 2 Author: Site Editor Publish Time: 2022-06-18 Origin: Site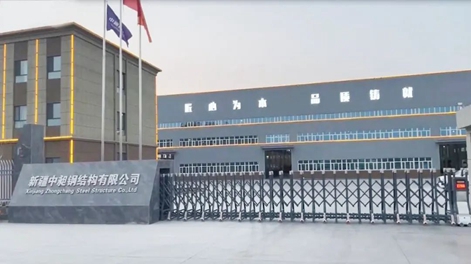 Xinjiang Zhong Chang Steel Structure
Knowing each other in the micro time, supporting each other and growing together
Singing in the market wave
In the development of the industry without forgetting the original intention
Together with you
With the heart of a brave man
To make the strongest sound of China's intellectual manufacturing
Zhouxiang Welding and Cutting
Witness the upward power of old customers
Customer Information
Workshop workers of Xinjiang Zhongchang Steel Structure Engineering Co., Ltd. in Alar Economic and Technological Development Zone of the First Division are cutting steel plates. Recently, Alar Economic and Technological Development Zone has increased its efforts in helping enterprises to alleviate their difficulties and implement various policies to help enterprises to produce in an orderly manner.
Improving production efficiency
To improve the production process
Improve production efficiency
After more than 30 years of development and accumulation
in the development of steel structure equipment series
has always been in an advanced position
At present, the light steel production line
Heavy steel production line, box beam production line
Assembly, welding and straightening machine
horizontal production line and other intelligent equipment
are well received by the construction industry customers
Zhouxiang Enterprise
Specializing in the production of H-beam light and heavy steel production line, box beam production line, horizontal production line, double-splicing welding and straightening automatic line, all kinds of automated customized assembly line; including CNC flame plasma cutting machine, fiber laser flat cutting machine, laser pipe cutting machine, tube and plate integrated machine, hand-held laser welding machine, H-beam assembling machine, gantry submerged arc welding machine, H-beam straightening machine, shot blasting machine, H-Beam assembly welding and straightening integrated machine, welding special machine, auxiliary machine, rolling machine, profile bending machine, various welding machines, etc,
Made by Zhouxiang, professional quality, high precision, high speed.
Leading technology, stable quality, products sell well at home and abroad.