Zhouxiang Automation to make the Made in China 2025 more grounded
Views: 2 Author: Site Editor Publish Time: 2021-05-22 Origin: Site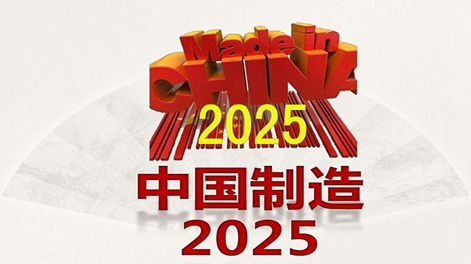 "Made in China 2025" put forward our manufacturing power building three decades "three steps" strategy, is the first decade of action program. "Made in China 2025" to deal with the new round of scientific and technological revolution and industrial change, based on China's transformation of economic development in a timely manner, around the innovation-driven, only transformation, strengthening the foundation, green development, talent-based and other key aspects, as well as advanced manufacturing, high-end equipment and other key areas, proposed to accelerate the transformation and upgrading of manufacturing, enhance The major strategic tasks and major policy initiatives to increase efficiency, and strive to move from a large manufacturing country into the ranks of manufacturing power by 2025.
"Made in China 2025" is an upgraded version of Made in China, embodied in four major changes, a main line and eight major measures. Four major changes: First, from factor-driven to innovation-driven; second, from low-cost competitive advantage to quality-benefit competitive advantage; third, from resource consumption, pollutant emissions of crude manufacturing to green manufacturing; fourth, from production-oriented manufacturing to service-oriented manufacturing transformation.
Zhouxiang welding and cutting professional engaged in welding equipment r & D, production and sales. The company covers an area of 160,000 square meters, has fixed assets of 200 million yuan, more than 400 employees, including more than 150 engineering and technical personnel; The company has established a long-term engaged in welding and cutting technology research professional team, with doctor, Master and senior titles of more than 20 people, a number of domestic and foreign experts and returnees. Zhouxiang welding and cutting always adhere to the"Scientific and technological innovation, high-quality and efficient, customer first, abide by the contract" purpose, with strong r & D strength, to provide high-quality welding and cutting production line application solutions and services for the domestic and foreign markets.
Zhou Xiang welding and cutting, 30 years of professional r & D Innovation, excellent quality, cost-effective, for China to add brick and tile manufacturing.