Zhouxiang Enterprises To Help The Development Of Wind Power Industry
Views: 1 Author: Site Editor Publish Time: 2022-09-24 Origin: Site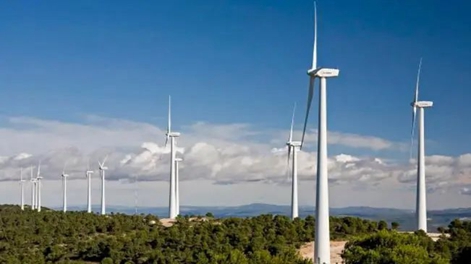 New Energy (Wind Energy)
Since the Russo-Ukrainian war, international relations have become increasingly tense and new energy has become a highly valued industry in China and even in resource-poor countries around the world. Under the dual pressure of conventional energy shortage and global ecological environment deterioration, the development of wind energy and other high quality clean energy has become a global consensus.
Wind power tower production line
Wind power generation as the pillar industry of new energy generation has been very popular, and wind turbine tower is an important part of wind turbine, and the market development prospect is very broad.
The wind power tower production line is equipped with undercutting equipment, cylinder longitudinal and ring seam welding equipment, cylinder hydraulic grouping roller frame, flange automatic welding equipment, sandblasting and painting roller frame, tower transfer equipment, etc. The whole production line can greatly improve the production efficiency, and it is the prime choice product for wind power industry.
Equipment Display
Zhouxiang Enterprise
Specializing in the production of H-beam light and heavy steel production line, box beam production line, horizontal production line, double-splicing welding and straightening automatic line, all kinds of automated customized assembly line; including CNC flame plasma cutting machine, fiber laser flat cutting machine, laser pipe cutting machine, tube and plate integrated machine, hand-held laser welding machine, H-beam assembling machine, gantry submerged arc welding machine, H-beam straightening machine, shot blasting machine, H-Beam assembly welding and straightening integrated machine, welding special machine, auxiliary machine, rolling machine, profile bending machine, various welding machines, etc,
Made by Zhouxiang, professional quality, high precision, high speed.
Leading technology, stable quality, products sell well at home and abroad.