Zhouxiang Takes You Directly To The Scene Of The Expo
Views: 0 Author: Site Editor Publish Time: 2023-06-21 Origin: Site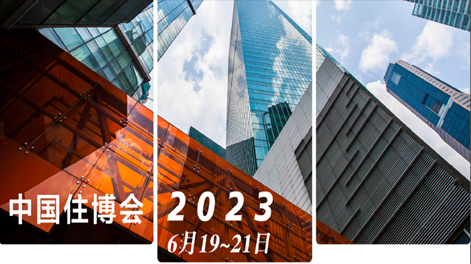 The 20th China Residential Expo
China Housing Expo
Since its inception in 1995, all previous China Housing Expos have focused on the themes related to the modernization of the housing industry and green and low-carbon development. By displaying the complete set of technical systems, component systems and related technologies and products of domestic and foreign residential buildings, they have demonstrated the latest scientific and technological achievements in the field of housing and urban-rural construction. , industrial dynamics and practical cases have played a positive role in promoting technological progress in the industry, promoting the transformation of scientific and technological achievements, and empowering the high-quality development of housing and urban-rural construction with science and technology.
Zhouxiang Enterprise
Zhouxiang products adhere to the consistent "customization, service-oriented, green" concept, from innovative products that keep pace with the times to visible solutions, Zhouxiang continues to strengthen the advantages of the entire industry chain, and practice the wisdom of manufacturing Higher glory.
Live At The Exhibition Site
This time, Zhouxiang brought its main products such as assembly welding and straightening machine, automatic loading and unloading, welding robot and other main products to the exhibition. There is an endless stream of customers, and everyone has a strong interest in Zhouxiang's steel structure processing equipment and robot welding and handling technology.
Zhouxiang's stunning appearance at the Beijing Housing Expo has received a lot of support and affirmation. We will be full of gratitude and work hard to advance in the steel structure processing equipment industry. ‍
Zhouxiang Enterprise
Specializing in the production of H-beam light and heavy steel production line, box beam production line, horizontal production line, double-splicing welding and straightening automatic line, all kinds of automated customized assembly line; including CNC flame plasma cutting machine, fiber laser flat cutting machine, laser pipe cutting machine, tube and plate integrated machine, hand-held laser welding machine, H-beam assembling machine, gantry submerged arc welding machine, H-beam straightening machine, shot blasting machine, H-Beam assembly welding and straightening integrated machine, welding special machine, auxiliary machine, rolling machine, profile bending machine, various welding machines, etc,
Made by Zhouxiang, professional quality, high precision, high speed.
Leading technology, stable quality, products sell well at home and abroad.