Zhouxiang Welding & Cutting|Keep moving, for intelligent manufacturing in China
Views: 12 Author: Site Editor Publish Time: 2017-12-29 Origin: Site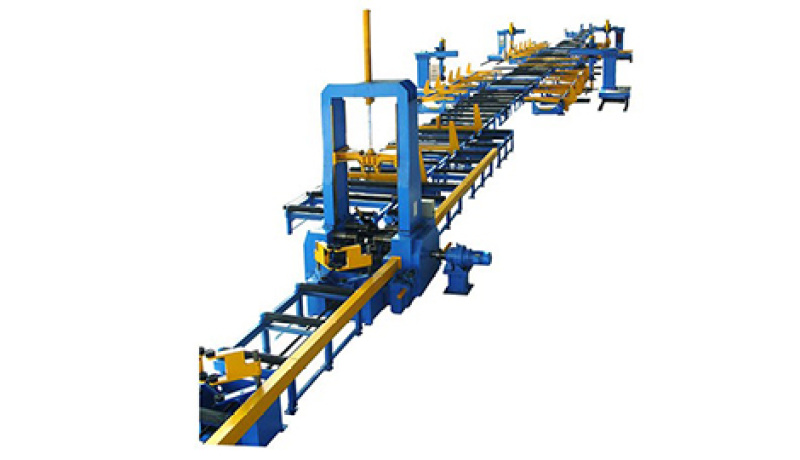 2017 is a year with special significance for Zhouxiang Group
1
"To be the leader of welding and cutting field in China" is the aim of Zhouxiang Group, we focus on technological innovation and value creation, especially on the implementation of "Belt and Road" strategy. In order to achieve manufacturing sevice-oriented enterprise, we make a lot of basic research work, combined industrial robots, intelligent devices and information technology, make full use of the internet, cloud computing, networking, automatic programming technology, system integration technology and other advanced technology, achieve the full range of integrated automation production supervision system of intelligent induction, analysis, transmission and application, actively adhere to customers' needs at home and abroad, provide practical solutions for the rapid development of China manufacturing industry transformation and upgrading, innovation and value has been sublimated again
2、Laser cutting machine
CNC laser cutting machine is with high moving speed, fast on/off, our technology is at the leading position of domestic counterparts. Our high performance laser metal cutting machine, especially fiber laser cutting machine is unique in the processing area of metal sheet and structure parts, widely favored by international and domestic users.
3、Industrial robot
The flexible combination of Zhou Xiang robot and fiber laser has the advantages of high accuracy and high speed, especially flexible machining (no need to mold). It can realize 3D cutting and welding, and is suitable for cutting and welding precision sheet metal parts. The equipment covers a small area, processes flexibly, and the price is much lower than the international brand. It is the best choice to replace the imported robot. It has laid the foundation for exploring foreign markets.
4 、H beam production line
H beam production line is always our top sales, it includes CNC cutting machine, H beam assembly machine, H beam welding machine,Straightening machine, and shot blasting machine. We also research and develop H beam assembly welding straightening integral machine, Horizontal H beam production line. Compared with the tradittional production line, these two new technology not only can improve the productivity, save plant area, also can
realize diversified welding methods.
Postscript
2017 is full of harvest for China manufacturing, launching of domestic aircraft carrier, the first flight of large domestic aircraft C919,the on-line operation of the rejuvenation standard EMU, and launching of a new type of destroyer of ten thousand tons, kinds of series of high technology manufacturing are all made in China with completely independent intellectual property rights. This is the most powerful proof for making China's manufacturing strategy from big to strong, from low-end manufacturing to high-end manufacturing, and from China's manufacturing to China's national strategy. Whether it is made in China or China's intelligence are inseparable from China's speed.
Vision
"Zhouxiang" will continue to create value for the national economy and give our all effort to contribute to the great power of China's manufacturing industry to the manufacturing power. Unremitting efforts to set up the backbone of "China's intellectual creation" and make due contributions to China's manufacturing power. Make unremitting efforts for China's intelligence, all the way forward